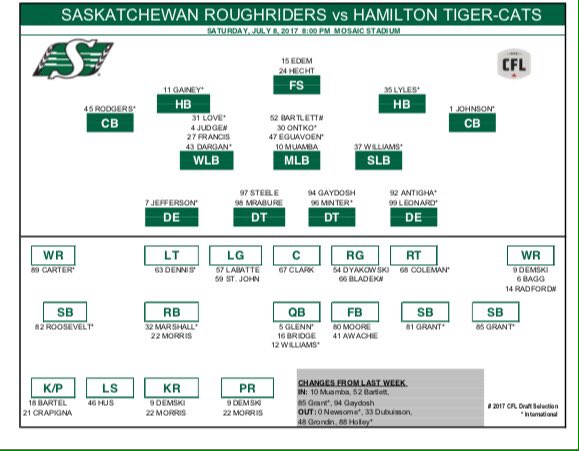 The Riders depth chart sees two big changes from last week's overtime loss to Winnipeg.
Henoc Muamba returns to middle linebacker after missing the game against the Bombers with a knee injury, while Antwane Grant comes on to the roster in place of receiver Caleb Holley who has been put on the 6 game injured list.
Game time Saturday night from Mosaic Stadium is 8 o'clock with 620 CKRM's broadcast starting at 5.