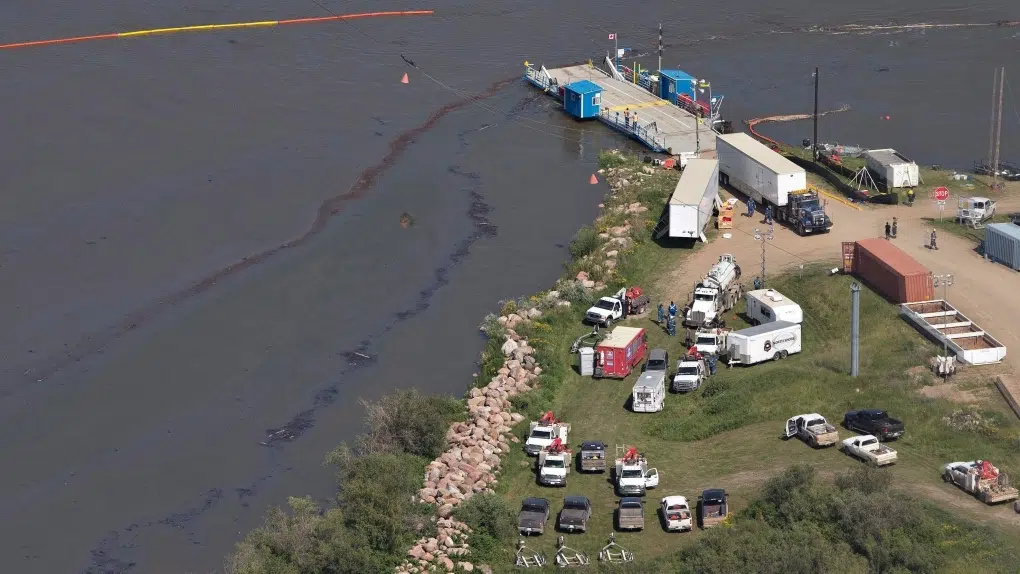 As the clean up is all but complete, Husky Energy has been given authorization from the Ministry of Economy to start construction on the repairs to the line that was responsible for the leak in the North Saskatchewan River in 2016.
Sam Ferris, with the Water Securities Agency, said on a bi-weekly basis since the spring run-off, drinking water tests for residents in the area have come back without a single red flag.
"Since February 2017, we've had zero detections of petroleum hydrocarbons," he said.
"Results are all less than detection for a variety of compounds," he added.
Back in March, Energy Minister Dustin Duncan said the initial investigation into the spill has been handed over the Ministry of Justice, and Husky could face fines up to one million a day that the spill was not responded to.