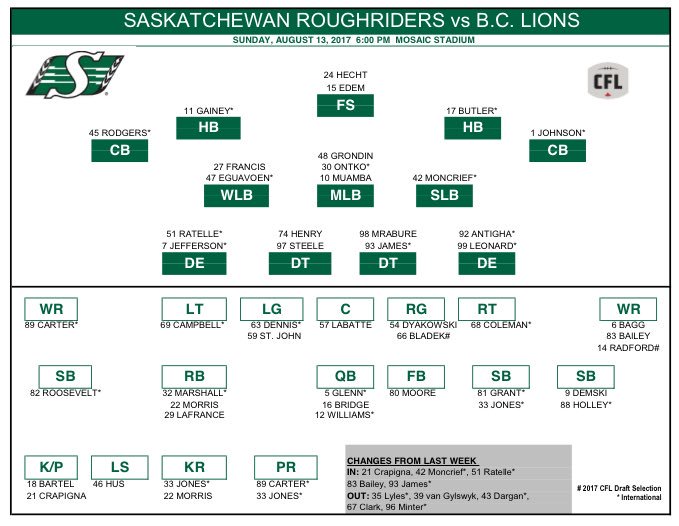 The Riders will have a different look Sunday when they take the field at Mosaic Stadium against the BC Lions.
The depth chart released by the team Saturday shows five changes to the roster–most of them due to injury.
Newly signed Nick James will take the place of Zach Minter on the defensive line with rookie linebacker Derrick Moncrief starting his first ever CFL game at strong-side linebacker.
After missing last week's game due to injury, Tyler Crapigna is back. He has been taken off the six game injury list due to an injury sustained by Quinn Van Gylswyk during practice this week.
Game time Sunday from Mosaic Stadium is 6 o'clock.  620 CKRM will have it all for you starting with Michael Ball and the pre-game show from the Harvard 620 Lounge at 3 o'clock followed by the play-by-play with Rod Pedersen and Luc Mullinder.