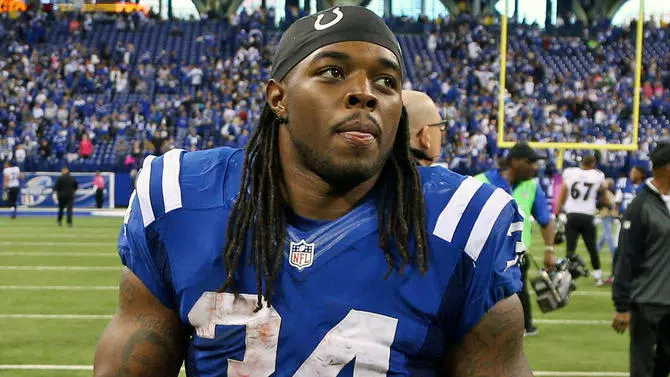 It appeared for a short time Tuesday as if the Riders were ready to try and revive another football career, but it won't be happening.
After being placed on the Riders negotiation list over the weekend, former NFL running back Trent Richardson was reportedly on his way to Regina to sign a contract.
However, the 3rd overall pick of the 2012 draft, decided at the last minute not to travel north of the border because he didn't want to sign a one year plus an option contract.
Doing that would mean he would not be able to play in the NFL until the 2019 season which did not fit in with his plans.
When asked about Richardson after practice on Tuesday, Riders head coach/general manager Chris Jones said "A lot of these people think that we're in the business of developing NFL players. That's not what we're in the business of doing. We're in the business of winning CFL football games."
When asked if he thought Richardson would have another change of heart and come to Saskatchewan, Jones replied with a simple "I don't even care."
The Riders will practice on Wednesday at Leibel Field before heading to Edmonton for Friday's game against the Eskimos.
Richardson hasn't played in an NFL game since 2014.