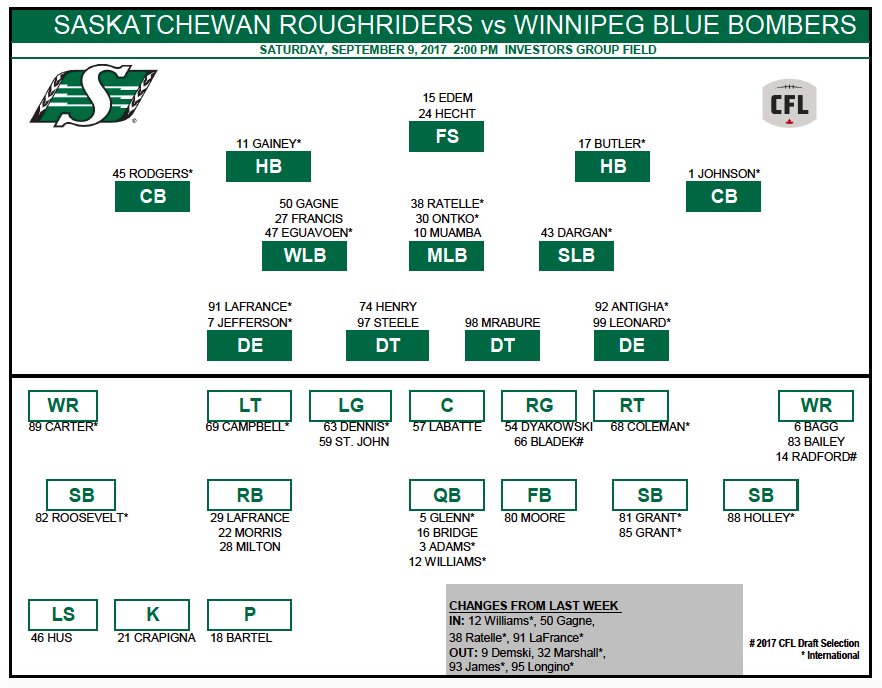 Injuries to Cameron Marshall and Nic Demski are forcing the Riders to make a couple of lineup changes in advance of Saturday's Banjo Bowl.
One interesting note sees the team dressing four quarterbacks as Kevin Glenn, Brandon Bridge, Vernon Adams Junior and Marquise Williams are all on the roster with expectations one of them will be made a pre-game scratch.
620 CKRM has the game starting at 1 with our pre-game show starting at 10.