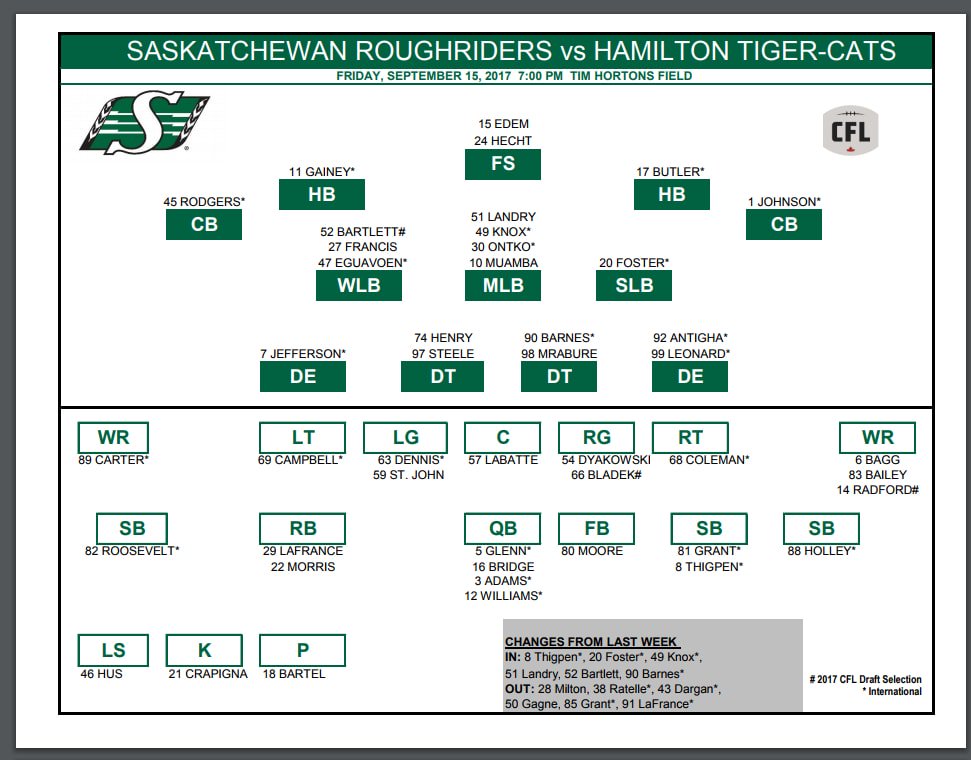 The Riders are making several roster changes for Friday's game in Hamilton, but the moves being made are because of additions made over the past week.
As indicated on Wednesday by Head Coach Chris Jones, linebackers Jeff Knox Junior and Otha Foster will play as will kick returner Marcus Thigpen.
The depth chart still lists Kevin Glenn as the starting quarterback, but four quarterbacks are dressed.
620 CKRM will have the game for you starting with our pre-game show at 2.  Rod Pedersen and Luc Mullinder will follow with the play-by-play at 5.