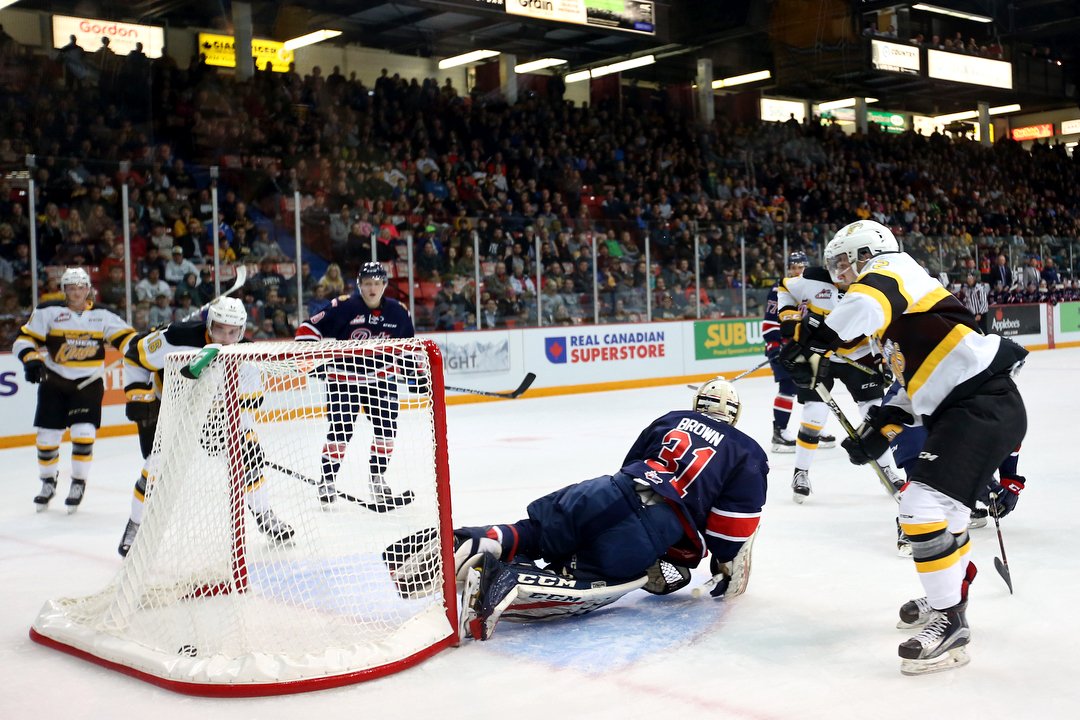 PHOTO: Brandon Wheat Kings
The 100th Anniversary season of the Regina Pats did not get started on the right skate.
The Pats went into Brandon and got thumped 8-1 by the Wheat Kings as the 2017-18 WHL season got underway.
The Wheat Kings jumped out into a 3-0 lead just six minutes into the game and never looked back as they chased Tyler Brown from the goal after two periods with Max Paddock playing the 3rd.
Regina's lone goal came from Braydon Buziak in the first period.
The two teams will meet again Saturday night at the Brandt Centre in a 7 o'clock start in a game you can hear on 620 CKRM.
Fans are invited to a pre-game barbecue at Banner Hall beginning at 4:30 with those going to the game being asked to be in their seats early for a special opening night celebration before the drop of the puck.