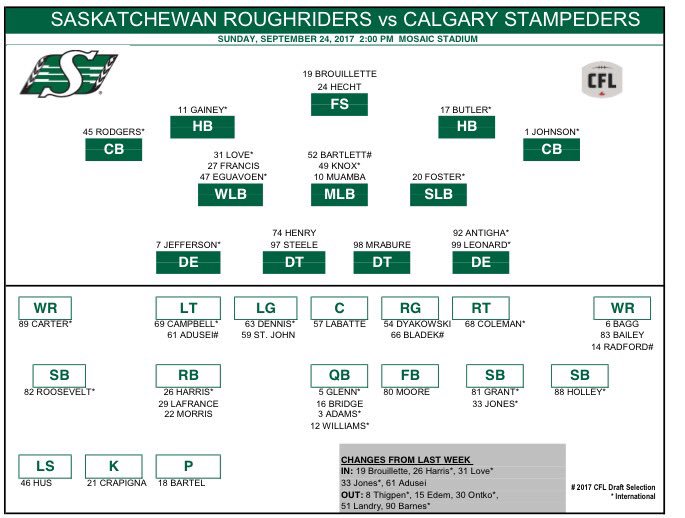 The Saskatchewan Roughriders are making a few changes to their roster from the team that beat Hamilton on September 15.
The biggest change sees Kevin Glenn re-assuming his role as the starting quarterback after missing the win over the Ti-Cats with a hand injury.  Josh Harris will see his first game action of the year as he starts at tailback.
Marc-Olivier Brouillette will be the back-up safety behind Jeff Hecht as he takes that spot because of the injury to Mike Edem
Newly-signed defensive back Elie Bouka will not play and has been put on the one game injured list.
620 CKRM's comprehensive game-day coverage begins at 11 AM with Michael Ball and "Roughrider Gameday" live from the Harvard 620 lounge at Mosaic Stadium with Rod Pedersen and Luc Mullinder coming in at 2 for the play-by-play.