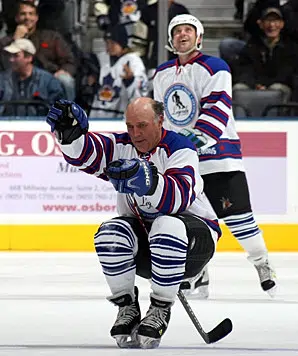 The Saskatchewan Sports Hall of Fame will officially welcome its newest members on Saturday with a ceremony in Regina.
The class is headlined by Dave "Tiger" Williams.  The former NHL'er is considered by many as the toughest player to ever play the game.
In 962 games with several different teams including the Toronto Maple Leafs and Vancouver Canucks, the Weyburn native who played his junior hockey in Swift Current accumulated 3966 penalty minutes which is an NHL record.
Others going in include hockey player Guyle Fielder, speedskaters Terry Livingstone and Lucas Makowsky, and jockey Joan Phipps.
Stu Cram and Lori Ebbesen are being inducted as builders.