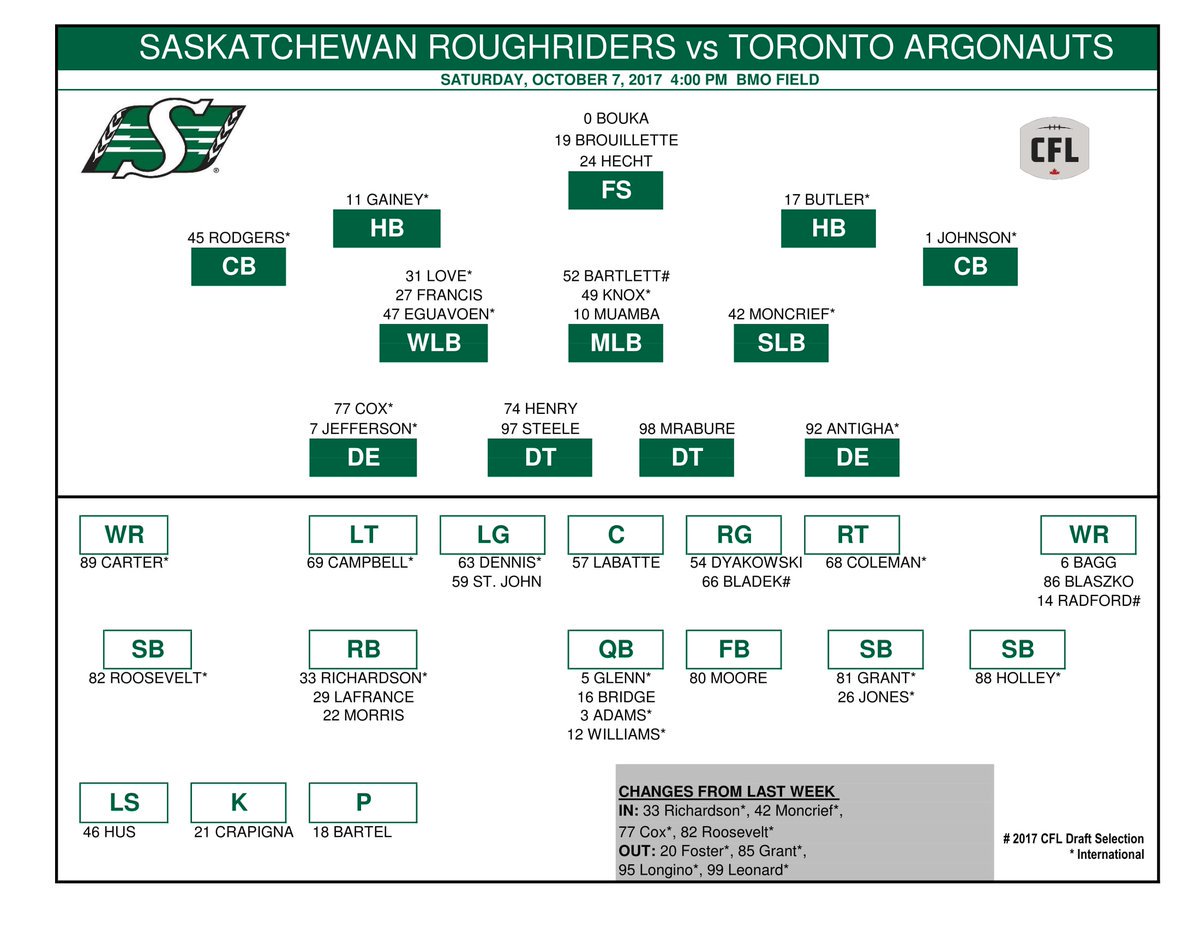 Naaman Roosevelt returns to the Riders lineup in Toronto on Saturday.
The team's depth chart for its game against the Argonauts and it shows Roosevelt getting back onto the roster after missing the win over Ottawa last Friday night.
Linebacker Derrick Moncrief also gets back onto the roster as he will take the spot of Otha Foster.
Trent Richardson is tabbed as the starting running back.
620 CKRM has the game for you starting with the pre-game show at 11 followed by the play-by-play with Rod Pedersen and Luc Mullinder at 2