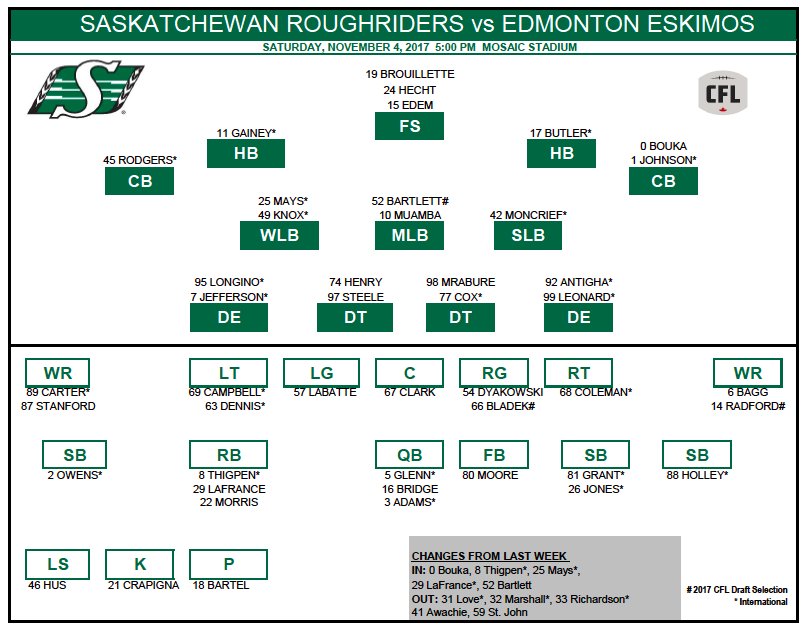 The Saskatchewan Roughriders are making five lineup changes for the last game of the regular season—one they need to win if they are to stay in the West for the 2017 playoffs.
Some of the changes see running backs Kienan Lafrance and Marcus Thigpen returning to the 46 man roster with Cam Marshall and Trent Richardson going off.
620 CKRM's game-day coverage begins at 2 Saturday afternoon with kickoff at 5 PM.