The Saskatchewan Roughriders will look to go to the Grey Cup through the CFL's Eastern Conference Sunday afternoon in Toronto.
The team released its depth chart and roster for the game, and it looks similar to the one that took the field last week in Ottawa.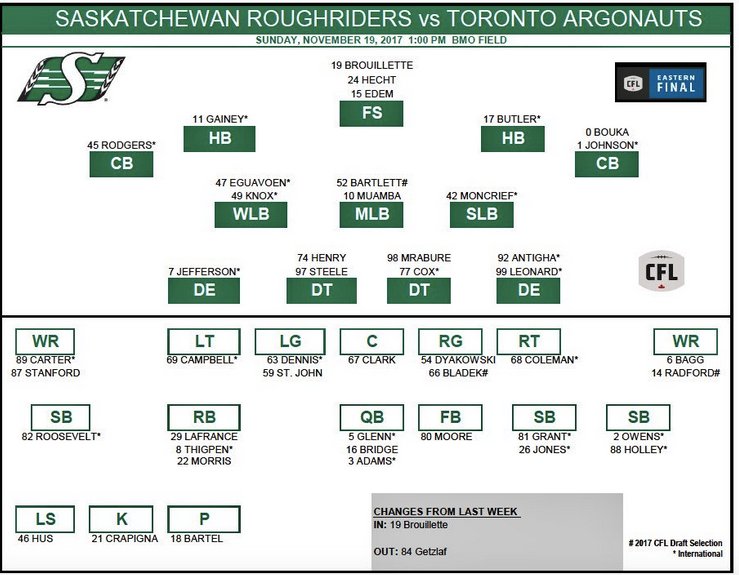 The only change in the lineup is the return of defensive back Marc-Olivier Brouillette. He missed the game last week when he was scratched at the last moment after his wife gave birth.  Receiver Chris Getzlaf was put on the roster in his place, but he has been taken off for this game.
620 CKRM's game-day coverage begins at 9 with Michael Ball with Rod Pedersen and Luc Mullinder calling the play-by-play at Noon.