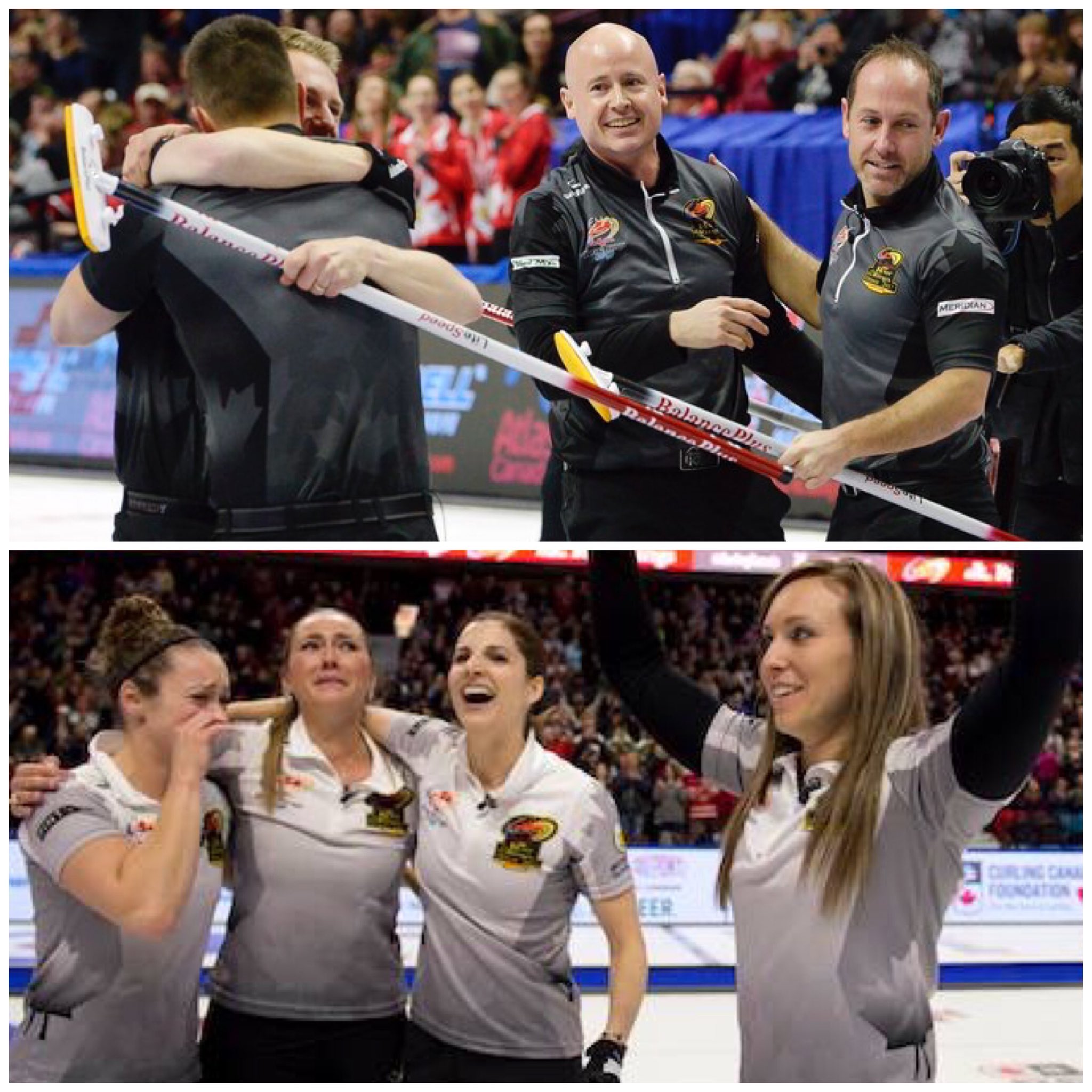 Photos: Curling Canada
Two rinks with fantastic resumes when it comes to curling will have a chance to add Olympic champion to them at the Pyongchang Olympics.
Rachel Homan of Ottawa and Calgary's Kevin Koe earned the right to represent Canada at the games and defend the gold medals won four years in Sochi by winning Sunday in their respective finals at "The Roar of the Rings" Olympic trials.
Homan started the day by beating previously undefeated Chelsea Carey 6-5.  Carey had beaten Homan to start off the week, but after that loss the hometown rink didn't lose again much to the delight of those who assembled at the Canadian Tire Centre.
"(To win) in our hometown, we couldn't have written a better story," Homan said. "We can't wait to represent Canada in Pyeongchang."
The men's final was a back-and-forth battle that also went the distance. Koe forced Winnipeg's Mike McEwen to a single in the ninth to get hammer coming home.
In the 10th end, McEwen had one stone biting the top of the four-foot and one at the back. Koe's teammates put everything they had into the brush and Koe got the winning single to take the title by a score of 7-6.
Two members of the Koe rink have been at the Olympics before as third Marc Kennedy and Regina's Ben Hebert who throws lead stones went with Kevin Martin back in 2010 when they won gold.
The Homan win also means Regina's Michelle Englot will now serve as Team Canada at the 2018 Scotties Tournament of Hearts in Penticton B-C as she was the runner-up in last year's event losing to Homan who will now be unavailable to compete.