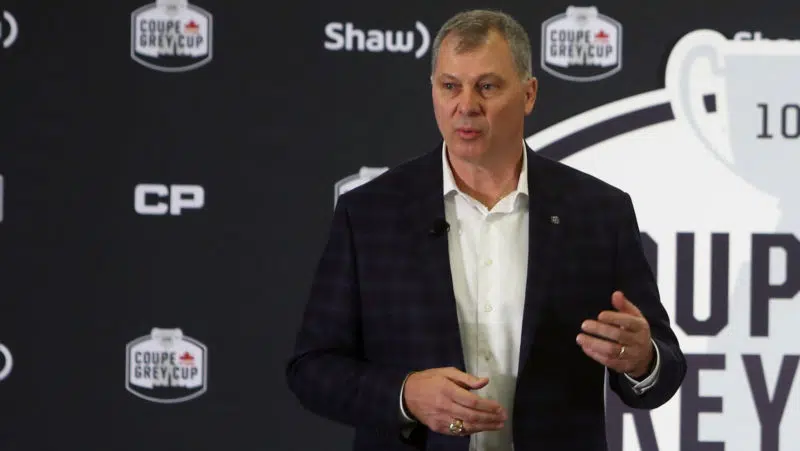 Just hours after the CFL surprised everyone by releasing the 2018 schedule much earlier than years past, the league's new commissioner was discussing why and how it will be good for the league as a whole on Saskatchewan's number-one sports show.
Randy Ambrosie joined 620 CKRM's Mitchell Blair on "Sportscage" Wednesday afternoon.
"Getting the schedule out early for our fans is good for everyone as it gives our fans a chance to look at their calendars and start planning for all the great football that will be played in 2018 across the country. "Ambrosie said. "It allows our teams to talk to fans both ones currently enjoying the game and new ones they can sell tickets to because CFL fans know the atmosphere game-day brings."
Ambrosie also touched upon other topics like the idea to move the season up with the Grey Cup being played in late October or early November instead of late November as it has been for years.
"We are going to have a great debate on the issue. I want CFL fans to weigh in and give us their feedback because we want to be a league where our fans have a strong voice and get people engaged in the conversation." Ambrosie said. "I think there is a strong bias towards moving the season up, but we have to have the conversation from coast-to-coast and enjoy the banter and see if we can find a way at making a decision our fans can get behind."