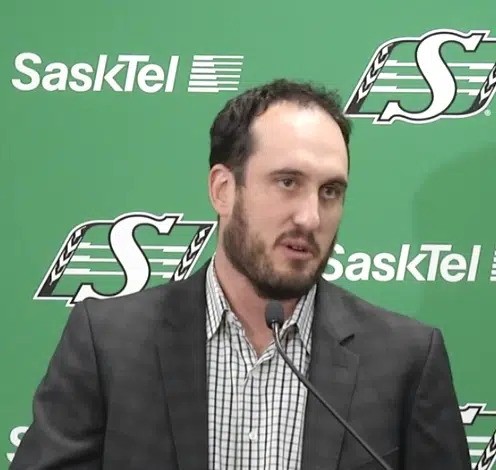 CFL commissioner Randy Ambrosie has suggested he would like to see the season moved up with the Grey Cup game being played in October or early November instead of the last Sunday in November as it has been for many years.
If that is to happen, the Saskatchewan Roughriders are fully in favour of it.
"We are wildly supportive of that," Roughriders president-CEO Craig Reynolds said. "We've done some fan polling and our fans are wildly supportive of that move. We've certainly been talking with the league and expressing that view to the commissioner and our counterparts at the board of governor level around a season shift.
Reynolds believes weather, which was not frigid for home games at the end of the season, did play a factor in the team not selling out its final two home games against Montreal and Edmonton.
We had eight straight sellouts, we had a very, very competitive football team that was playing an exciting brand of football and unfortunately, as the weather turned, we struggled with attendance from a no-show perspective and that sellout streak was snapped. Weather had a big part to play in that." Reynolds said.  "At the end of the day, it's still a gate-driven league and so I think we have to be smart there and recognize that."
Head Coach and General Manager Chris Jones would also be supportive of such a move.
"I really like the idea because it's so cold at the end of the year," Jones said. "We all pride ourselves on being Canadians and tough and being in the weather. But I've also been involved in games where it's minus-35, and it's tough to perform at a high level.
"We have such a good game and all of the venues aren't indoors and so you're going to have to face the weather." Jones stated. "At some point, you're going to have to face it anyway, but it just makes those end-of-the-year games easier to play if  on better turf."