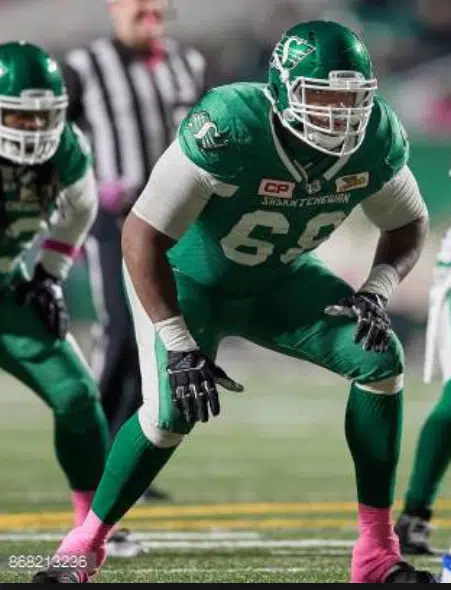 The CFL announced Tuesday morning that offensive lineman Bruce Campbell has violated the league's drug policy and as a result has been suspended for two games.
The league says Campbell tested positive for a banned substance (Ibutamoren).  Players who test positive will face a two-game suspension for a first doping violation, a nine-game suspension for a second violation, a one-year suspension for a third violation, and a lifetime ban for a fourth violation.
Under the policy, a suspended player cannot participate in games. It is up to the Club to determine whether that player can participate in other team activities, such as practices and meetings.
The positive sample was taken during a random test taken in November.
Statement from Bruce Campbell:
First, I would like to apologize to the Saskatchewan Roughriders organization and my teammates for putting them in this position. I'd also like to apologize to Rider fans and fans across the league. I take full responsibility for my actions and ensure you it will not happen again. I accept the Canadian Football League decision and will not be appealing the two-game suspension.
Statement from Riders General Manager and Head Coach Chris Jones:
As an organization, we fully support the CFL and CFLPA policy to prevent the use of performance-enhancing drugs. We are disappointed to learn that a member of our team has committed a violation. We have spoken with Bruce and he has taken ownership of his decision and realizes the impact of this violation.