Friday was not a pleasant one weather-wise in Regina and many parts of southern Saskatchewan as a low pressure system from the Pacific roared into the province dumping 10 or more centimeters of snow across the southern grainbelt.
The snow, combined with high winds, made for a very dicey day on roads and highways.
Regina Police and White Butte RCMP were on the scene of a multi-vehicle collision on the southern part of the Ring Road.
The crash took place on the Ring Road between Wascana Parkway and Albert Street.  The eastbound lanes on Ring Road heading towards Victoria Avenue were completely restricted while the west bound lanes were down to one lane for an hour or two, but both lanes have now been cleared.
That being said, Regina police are advising travellers to slow down to ensure their own safety as well as the safety of others. They are also telling people that because of the conditions, people should just stay off Ring Road altogether because of the danger involved.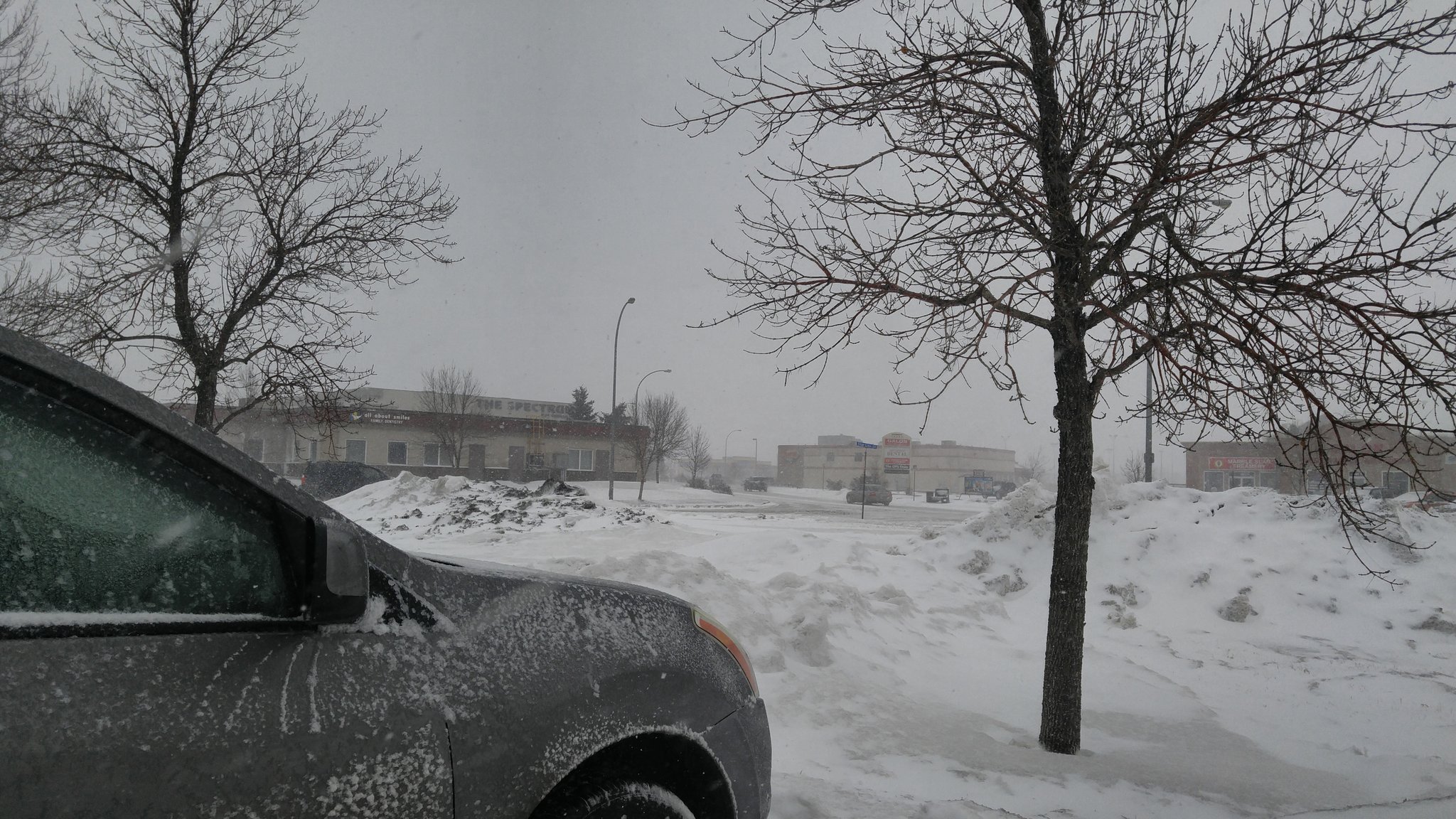 Regina police are reporting 21 accidents since 9:30 Friday morning with three of those accidents resulting in injury.
Meanwhile, RCMP also had to deal with a jack-knifed semi on Highway 1 about just east of White City around 4 p.m which is blocking eastbound traffic.
Conditions are to improve as the night goes along and into Saturday.`
Many highways are in terrible shape as well because of this storm. If you are going out Friday night, you are asked to check the Highway Hotline first