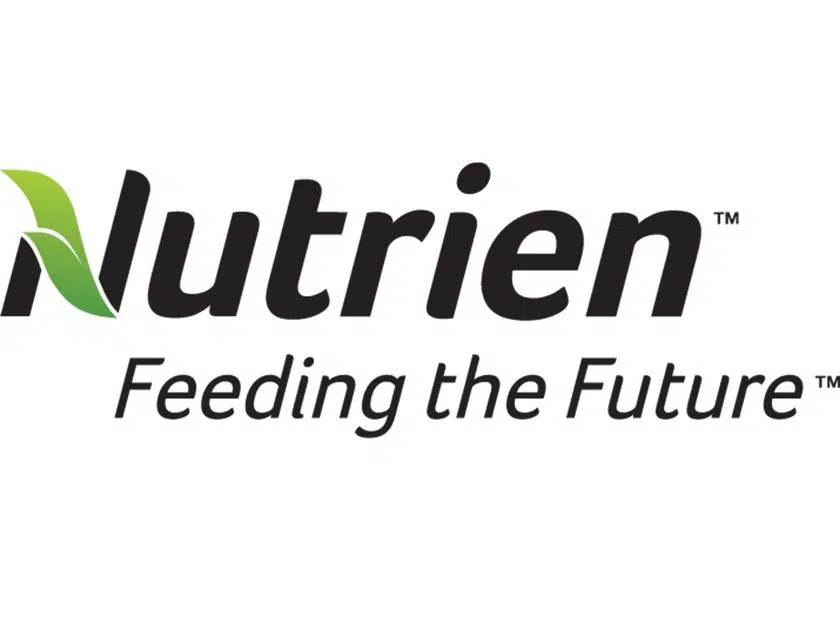 Nutrien says a severe winter that slowed potash shipments to Canadian ports and caused a late start to planting season in Canada and the U.S. is responsible for a first-quarter net loss of $1 million,.
The company, which was formed from the merger of PotashCorp and Agrium,  earned an adjusted profit of 16 cents per share in the three months ended March 31, missing analyst expectations for 20 cents per share according to Thomson Reuters Eikon.
Revenue was in line with expectations at $3.7 billion.
"As weather conditions started to improve in late April, we have seen a significant increase in (North American) daily retail sales revenues compared to the previous year," said Nutrien CEO Chuck Magro during a conference call.
"As a result, we expect the first half of 2018 retail EBITDA (earnings before interest, taxes, depreciation and amortization) to still exceed last year's level."
Nutrien says it expects better results this year despite the first-quarter setback and raised its earnings target to a range of $2.20 to $2.60, up two per cent.
Some of the weakness in the first quarter was attributed to rail transportation problems that prevented on-time deliveries, especially for potash, but both Canadian National Railway and Canadian Pacific Railway have improved service, said Raef Sully, president of Nutrien's potash division.
The Saskatoon-based company announced two weeks ago it would temporarily lay off staff at two of its potash mines in Saskatchewan due in part to rail transport issues that had increased inventory.
CN, which handles most of the rail deliveries for the two mines, disputed Nutrien's claim about rail issues, saying all deliveries for Nutrien had been completed.
Spokesman Will Tigley said 470 employees at the Vanscoy Mine were laid off on April 27 and brought back to work by May 3. About 140 people at its Allan Mine were laid off last Sunday.
It reported it has found $150 million in annual cost savings or benefits from the merger — including staff reductions in March that resulted in $28 million in severance charges — and is confident it will reach its goal of $500 million by the end of 2019.
Nutrien reduced 30 positions in Saskatchewan and 40 at the Calgary office, Tigley said, but expects to transfer positions from the United States to more than replace the Saskatchewan losses and partly replace the ones in Calgary.
(CP)