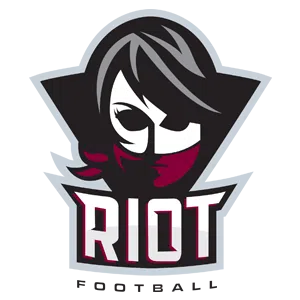 The Regina Riot continue preparing for a home playoff game not knowing where their jerseys may be.
Earlier this week, the team's manager had her van stolen from her south Regina driveway.  In the vehicle were the Riot's uniforms.
While a search for those uniforms is underway, the Riot announced Thursday night that should they have to take the field without the jerseys they want to wear, they have been given a viable alternative.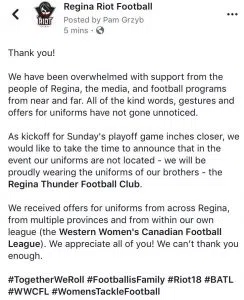 The Riot meet the Edmonton Storm in a semi-final game at Mosaic Stadium at 3 o'clock Sunday.