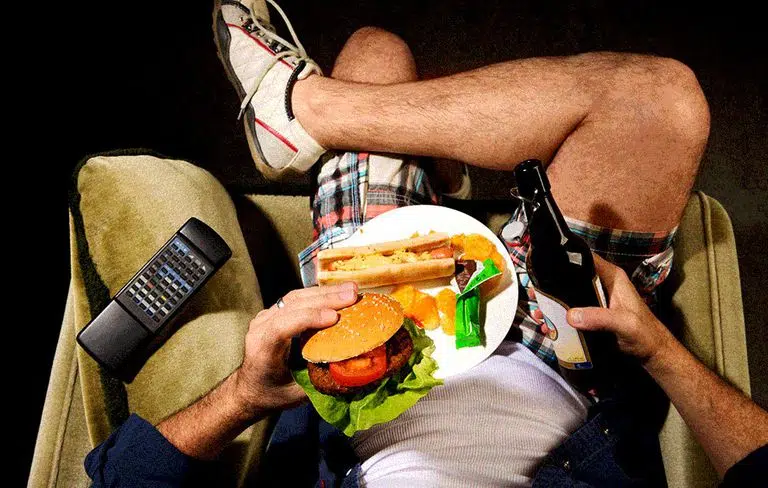 Men on the Canadian prairies don't lead the greatest of lifestyles.
That's from a behavioural survey conducted by the Canadian Mens Health Foundation. The study showed that close to 80% of men in Saskatchewan and Manitoba are engaged in at least two unhealthy habits.
Those numbers are significantly higher than the national average of 72%."Other research and surveys, it's the destination point, guys have already got it," said Program Manager Joe Rachert, speaking from Vancouver. "What this survey is is about the past."
Speaking from Vancouver, Program Manager Joe Rachert said they studied five habits: smoking, diet, exercise, alcohol and sleep patterns.
"You guys (Saskatchewan and Manitoba) aren't doing the best," he admitted. "You're kind of in the bottom in 3/5 or 4/5 categories."
To his surprise, men from the two provinces (combined together due to population) did quite well one area.
"Saskatchewan and Manitoba, though, the least drinkers!"
Rachert said it's the other categories that are problematic, as the two provinces fare fairly or pretty poorly in and are six to seven percent below the national average.
For him, Rachert said the numbers for the two provinces were alarming, but on the whole, the national statistics were "eye-opening."
"This is the first time we've ever seen this," stated Rachert. "Nationally, 62% of guys have an unhealthy diet, 54% of Canadian men over/under sleep, 59% don't get enough physical activity and 39% have alcohol consumption issues."
In order to bringing those numbers down, Rachert noted they need to go and address the why, part of which involves addressing the stigma of men addressing their issues, for a variety of reasons.
"It's that attitude that 'I'm stronger than this,'" he said. "It's that pressure from other males that sometimes doesn't let guys do those things. And that has an impact on the why."
This is the first of a three part research piece. The second part, on stigma, will be released in the fall and the third, focused around literacy, at some point in 2019,