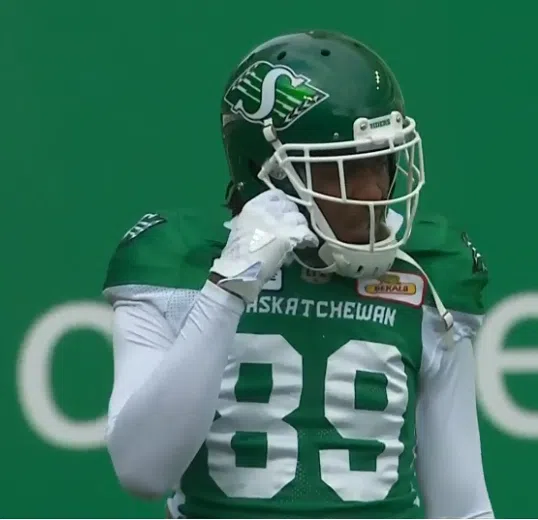 Duron Carter will be playing defence and not offence Thursday in Ottawa.
Riders head coach Chris Jones said after Tuesday's practice that the intention is for Carter to play the entire game in the secondary replacing the injured Nick Marshall meaning he won't be catching any passes from Zach Collaros or Brandon Bridge.
It continues an experiment that started last year and had success with one of the signature plays of the 2017 season being a Carter pick-six off of Calgary's Bo Levi Mitchell.
Jones says at this time there is no desire to have him play both ways.
"Duron isn't Superman contrary to what he might tell you."  Jones said. "He's an outstanding player and can do a lot of things, but we will have a guy go on the roster for Duron at receiver and we will put Duron at DB."
The change was needed after it was revealed Monday that Marshall, who had a 4th quarter pick-six in the 27-19 season opening win over Toronto, had been placed on the six-game injured list.  It was revealed Tuesday Marshall suffered a broken finger that will need surgery to correct.
As for Carter, he is OK with the move.
"Same stuff, same old game." Carter said. "It's no different. I'm just playing defence instead of offence.
The 1-0 Riders will take on an Ottawa team that had a bye in Week 1 on 620 CKRM starting at 5:30 Thursday afternoon with our pre-game show getting underway at 2:30