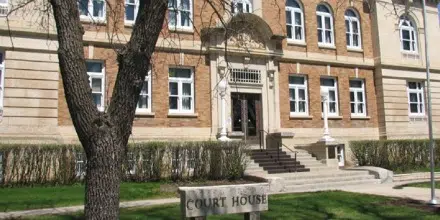 A 60 year old man from the RM of Calder has pleaded guilty in a Yorkton courtroom to several charges including one of attempted murder after an incident almost a year ago in which he took a bulldozer to a house with people inside.
Ronald Fatticher was sentenced to five-and-a-half years in prison with one-and-a-half years credit for time already served.
Last July,  Fatteicher, who is believed to have been intoxicated, went to a home on an acreage just east of Yorkton that was owned by his son.  He took a bulldozer to the home with his daughter-in-law inside. She managed to escape uninjured where she called her husband and 911.
The Crown says the whole issue started because of a family dispute while the defence claimed Fatteicher suffered from alcoholism and was under a great deal of stress because of family issues.