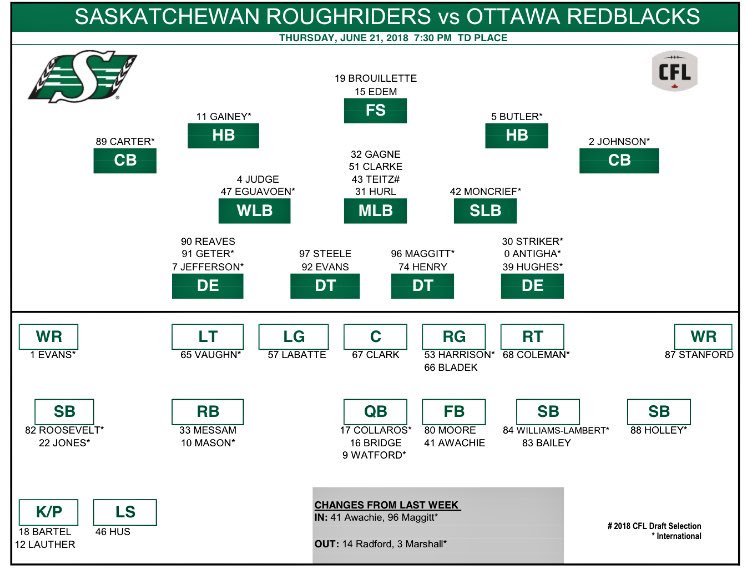 The Saskatchewan Roughriders are making one major change to their lineup for Thursday's game in Ottawa.
As announced Tuesday, Duron Carter will be playing the game as a defensive back and not a receiver as he takes over in the secondary at corner for the injured Nick Marshall.
Shaq Evans will take Carter's spot at receiver as the UCLA product makes his CFL debut.
The only other changes see fullback Albert Awachie and defensive lineman Curt Maggitt coming onto the roster with Marshall and Denzel Radford coming off.   Like Marshall, Radford has been put on the six game injured list.
620 CKRM's game-day coverage begins at 2:30 Thursday afternoon with the play-by-play at 5:30 with Rod Pedersen and Luc Mullinder.