Regina residents are feeling the effects of an increased mosquito population in the area.
The main reason for the increase is the large amount of standing water, with one pail full of rain water creating thousands of the pests.
City spokesperson Russell Eirich said a lot of the standing water has been around for about a month.
"What's driving the issue is the rain events that we saw at the very beginning of June, and now what you're seeing is the adult mosquitoes are actually coming out and starting to be very active as adults."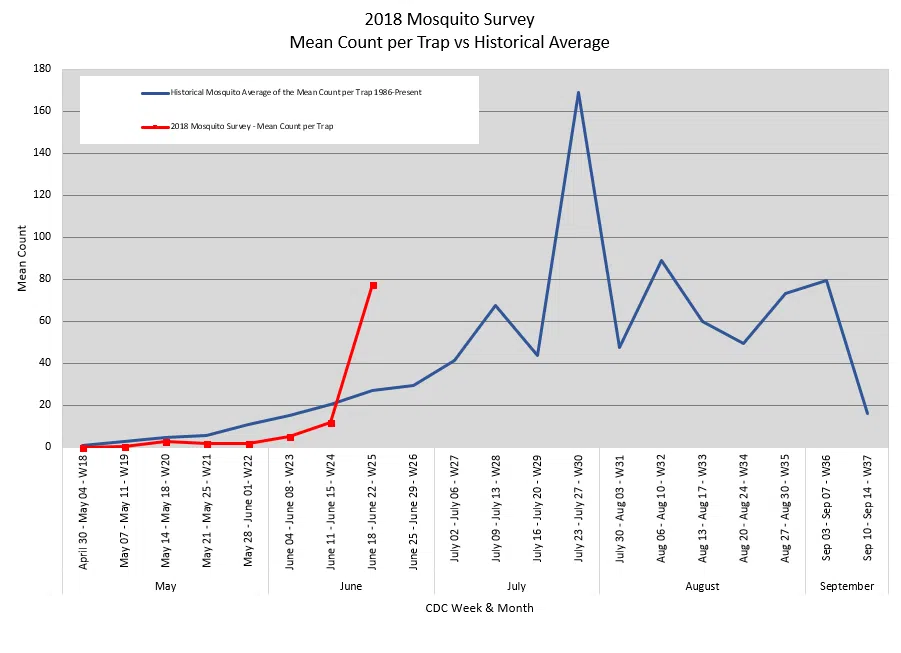 Eirich said despite the increase, there are still 11 times the amount of mosquitoes outside of Regina.
"In our control zone, we average 77 mosquitoes per trap, versus outside of our control zone, which was 800 mosquitoes per trap, so we're seeing that the program is working."
Eirich says there's now mosquitoes that carry west nile virus in Regina, but there are only two species that carry disease with 19 others that don't.