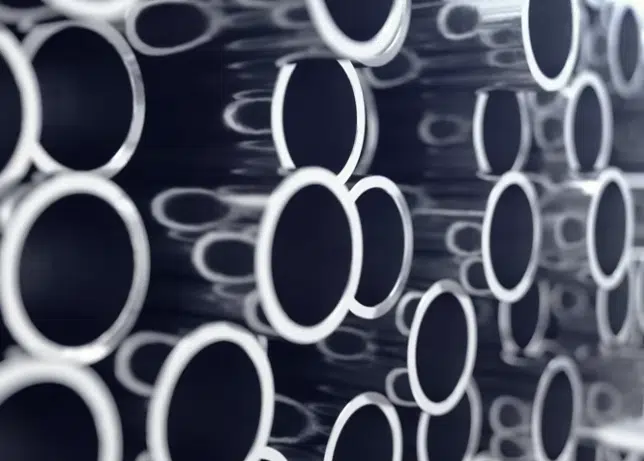 The federal government is moving ahead with a threatened $16.6 billion in tariffs that will hit American products, from steel and aluminum to maple syrup and orange juice.
Federal cabinet ministers made the announcement in Hamilton while laying out $2 billion in promised aid which will assist Canadian companies and workers caught up in the trade war between the two countries.
Aside from reciprocal tariffs on steel and aluminum imports from the U.S., the items to be subject to 10 per cent duties come from a wide range of sectors — from ketchup, to lawn mowers, to playing cards.
It's all part of Ottawa's plan to strike back at the U.S. in response to hefty tariffs on steel and aluminum, 25 per cent and 10 per cent respectively, imposed last month by President Donald Trump.
Foreign Affairs Minister Chrystia Freeland billed Canada's response as dollar-for-dollar countermeasures that are part of a perfectly reciprocal retaliation to what she called the "illegal" and "absurd" tariffs imposed by the Trump administration.
"We are perfectly within our rights to respond — I'd also like to point out that Canada has quite intentionally been measured and restrained in its response," said Freeland, who was joined at the announcement by Trudeau cabinet colleagues Patty Hajdu and Navdeep Bains.
There are fears, however, that Canadian tariffs — some of which target businesses in states that are important to Trump and his supporters — could lead to fresh trade action from the U.S.
Trump himself has already threatened to slap tariffs on the automotive sector, which could prove far worse for the Canadian economy than the steel and aluminum duties.
Ottawa is also promising to boost funding for the provinces and territories to increase job and training programs.
"In terms of job losses, my message is clear: we stand with Canadian workers and we're prepared to support Canadian workers if and when that happens," said federal labour minister Patty Hajdu.
For companies, Ottawa is promising up to $1.7 billion worth of financing and services for steel and aluminum industries through Business Development Bank of Canada and Export Development Canada.
Through its strategic innovation fund, Ottawa is also offering up to $250 million in support in an effort to reinforce the competitiveness of Canadian manufacturers and strengthen the integration of Canada's steel and aluminum supply chain.
Economic development minister Navdeep Bains  said the support is aimed at helping firms adjust to the difficult circumstances while enabling them to continue to innovate along the way.