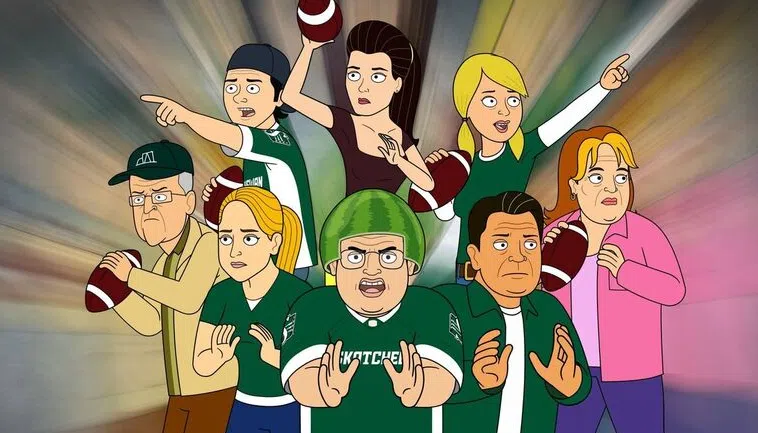 The cast of Corner Gas is teaming up with the Riders this year.
Good thing too, as the crew of the animated show placed in fictional Dog River, Saskatchewan, are big fans of the football club.
At the Riders home opener versus the Toronto Argonauts, you might have noticed Corner Gas Rider clothing at the Rider Store and some tweets featured from the cast of the show.
For the show's creator and star Brent Butt, this collaboration was a no-brainer.
"We've always had kind of this loose partnership, just creatively," he said. "When we did the live action show, I always felt that if this was going to be small town Saskatchewan, we should see some people wearing Rider gear, it only makes sense."
"So that kind of blossomed into an informal partnership."
Butt, who comes from Tisdale, says Rider fans can see the crew from Dog River cheering on the Riders during games.
"We created these fun little vignettes, where you can see these little animated clips that play at the jumbotron at the Mosaic Stadium during the Rider home games, where you see the animated characters cheering on the team," said Butt. "They're really fun to do and they really worked out well."
Butt says the live show hasn't been around for a couple of years, but it definitely struck a chord with Canadians which resulted in the movie and now the animated show. That show is about to start its second season on the Comedy Network.