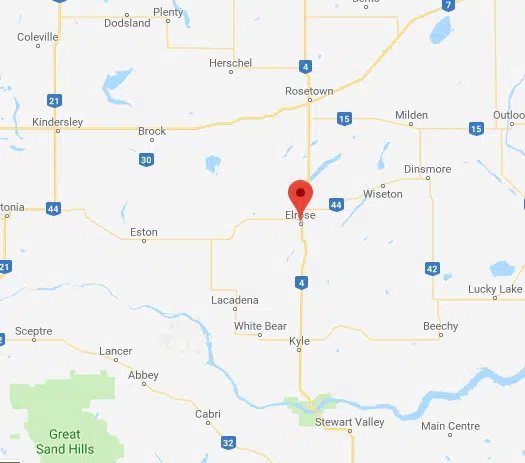 RCMP are giving us some more information on a crash Friday afternoon which killed six people including three young children near the town of Elrose.
A 26 year old man, 28 year old woman and three kids, ages 6, 4 and 2 from the same immediate family near the Rosetown area were killed immediately after the SUV they were collided head-on with another SUV carrying a 71 year old Swift Current woman.
While RCMP are not naming the victims, they are Troy Gasper, and his wife Carissa.
Troy was a former member of the SJHL's Humboldt Broncos and the league reached out yesterday to offer their condolences.
The SJHL sends condolences to the families of the loss of former @HumboldtBroncos Troy Gasper, his wife and their three children.

— #HumboldtStrong (@theSJHL) July 1, 2018
The accident happened around 4:30 p.m. on Highway 4.
The cause of the crash remains under investigation.
Elrose is about 115 kilometers north of Swift Current.