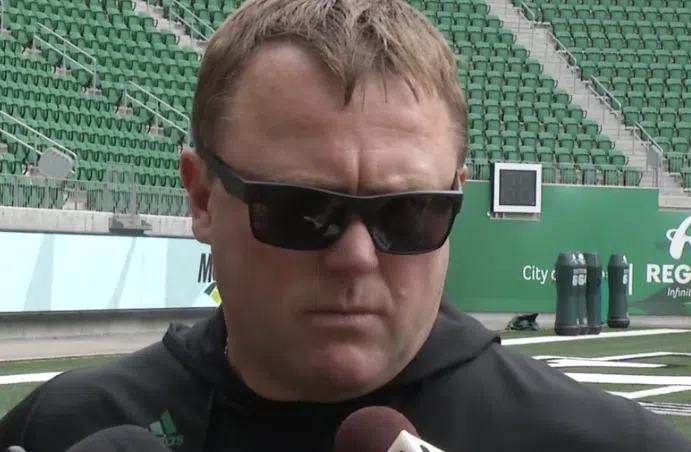 Rider fans may not like the fact Duron Carter has gone from being a receiver to being a defensive back and many around the CFL are questioning the rationale of Head Coach Chris Jones after another rough night for Carter, but he isn't changing his stance.
"Nope!" Jones said emphatically when asked if the experiment of having Carter in the secondary will continue after the team's 23-17 loss to Montreal Saturday night.  "We've got a lot of work to do, we've got some technique work to do.  If (Edmonton defensive back) Aaron Grymes gets beat deep, you aren't asking questions about him because he's a proven d-b.  What we have to do is work with a very good athlete and make him a better player."
As for Carter, he was more frustrated with the fact he feels he is being targetted by the officials as what he was flagged for was minor compared to things that others got away with.
"I'm getting these ticky-tacky type fouls called on me when guys are out there kicking others in the face yet who aren't getting a penalty.' Carter said. "They took their fastest guy and ran 'go' balls,  and he caught two of them. They didn't really do anything. They scored 23 points with a lot of that on field goals. We were close, but we didn't pull it off."
With the Tiger-Cats in town Thursday night, the team will be back on the field Monday and barring any surprises, expect Carter to be on the corner.