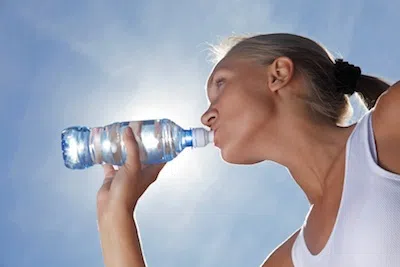 The extreme heat warning Saskatchewan was under on Friday has moved on, but several Saskatchewan communities  experienced record-high days as a result.
Val Marie was the hottest spot in the province as the mercury hit 39.3 degrees which broke an old record set in 2007. Mankota also reached a temperature of 38.4 to break the old record which was also set in 2007.
Regina hit a high of 32.8 degrees on Friday which was well off the record of 37.2 degrees set in 2007.
This hot, sunny weather will be continuing for a while with temperatures in the high 20's or low 30's.
That weather also produced a storm which tore through Emma Lake, northwest of Prince Albert,  and some surrounding areas early Saturday morning as there is some clean-up happening today.
#SkStorm clean up begins after a scary night at #MurrayPoint #EmmaLake
Pics show trees snapped in half or uprooted. And either on or between cabins. Power lines down as well. #SkOutage pic.twitter.com/WLkKRtzD9y

— Carolyn Brost Strom (@carolynstrom) July 7, 2018
Emergency responders had to be called in to help campers who became trapped as trees snapped off into campers, cabins and tents.
It is believed there were not any injuries that were serious in nature.