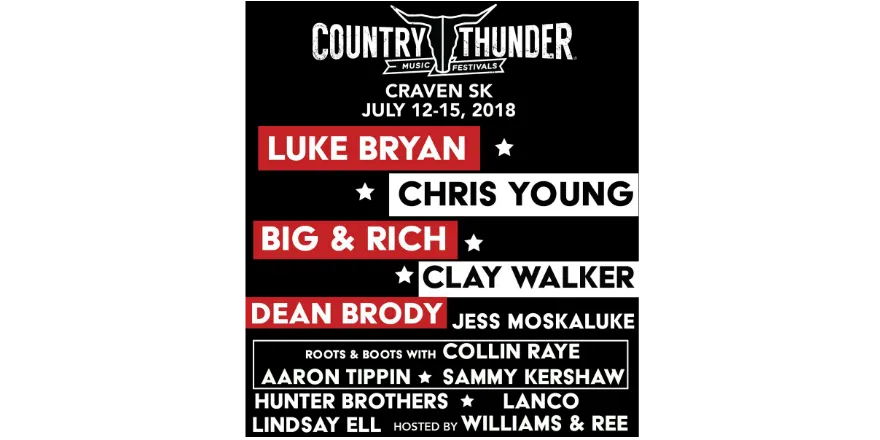 With Country Thunder 2018 set to kick off, the excitement is palpable across the province.
With the excitement comes more cause for concern.
Online threats made against the Craven based popular music festival has made security paramount, with management already having meeting with the RCMP. A 30 year old Fort Qu'Appelle man was subsequently arrested and charged with uttering threats and breach of probation.
RELATED
General Manager Kim Blevins said police will be around to ensure will be the safest place to be in Saskatchewan.
"We have been in contact with the RCMP," she said. "They have their own plan in place. They don't share all the details with us because it has to do with their own protocol. But we know that they're aware."
More security measures being undertaken for this year's festival include changing the entrance system.
RELATED
"People have to go through a bag check process," she said. "We don't allow backpacks, big purses, coolers on Main Street any longer. It's a clear bag policy so that we can see what people are bringing into the concert area."