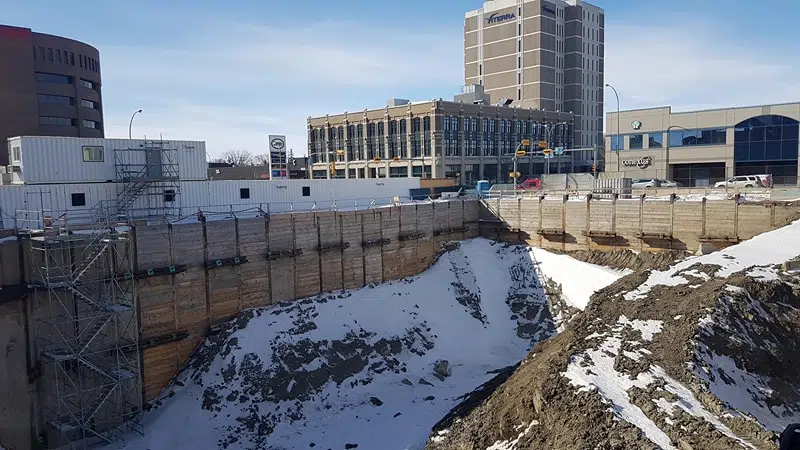 The city of Regina is looking for a contractor to fill the hole at the Capital Pointe site before November begins.
"The City has commenced a public procurement process to continue the work of filling the hole at 1971 Albert Street. A request for proposal has been issued and is available for viewing at www.sasktenders.ca," said the city's Director of Development Services Louise Folk.
RELATED
The Request For Proposal says to contractors to complete the "remediation of the site at 1971 Albert Street", while also zeroing in on a number of important items. Those items include the backfilling of the hole, putting in sidewalks and removing site facilities and any other debris.
Back on April 3rd, city administration issued an order to have the site filled, a decision that the builders appealed. They then proceeded to file a stay of proceedings order with the Saskatchewan Building and Accessibility Standards Board, which was denied.
RELATED
"While the appeal of the order is ongoing, the Saskatchewan Building and Accessibility Standards Appeal Board declined to grant the owner a stay of the order. The City, therefore, continues to have legal authority to proceed with the work," stated Folk.
The appeal is tentatively scheduled to be heard on July 24th.