It may have lasted a matter of minutes, but a strong wind and rain storm plowed through Regina late Friday afternoon, leaving a couple of trees toppled over in the downtown area.
This photo was taken along Saskatchewan Drive with a tree on Smith Street blowing over and into a parking lot. The damage was cleared up by late Friday night.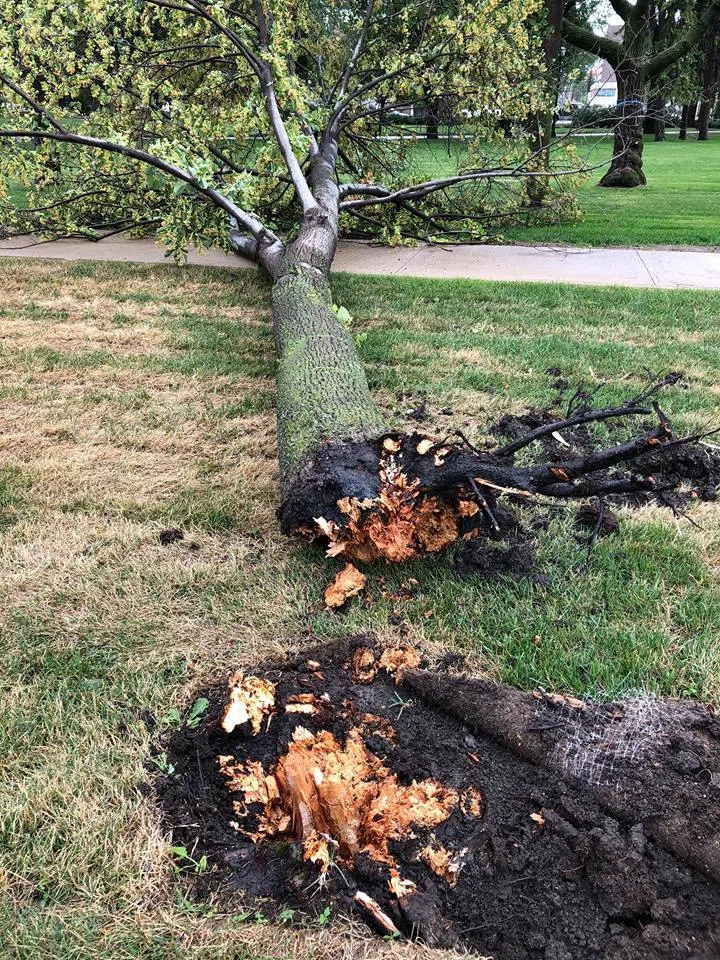 Meanwhile, this tree toppled over in Victoria Park after it appeared to be hit by lightning.
The rain, lightning and strong winds can be attributed to something Environment Canada's Mark Melsness called a wet microburst.
"At certain times of a storm's life cycle, it will just, all of a sudden, dump it's load of precipitation," he said. "And as that takes place, it'll kick out a really strong gust of wind."
And according to their information, that wind blew hard.
"We've got two observing sites at the airport," said Melsness. "One of them recorded a gust of 111 km/h and the other one only recorded a gust of 60 km/h."
(with files from Mitchell Blair and David Boles)