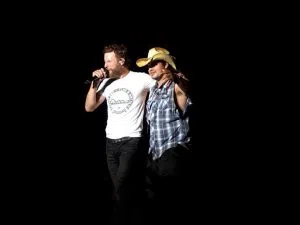 Writer's block is a funny thing, I could never be a writer – yet here we are. These are the Blogs of the Week!
After returning from an event like Country Thunder or a holiday, it's hard to put things you've seen or done to words.  Perhaps its just a matter of keeping some of the experiences as a personal event that happened.  Truly, do you need to know everything?  I think not!
An overload of ideas and things that rank as "to-do" but days off should be relaxing with time to visit, soaking up the sun, going to movies or road trips. Some may assume that working at a radio station is a bit of a holiday.  Well, it isn't.  Days filled with early  shifts, events on demand (some too good to say NO, to and others that these are must attend).  Interesting. Current. Informed.
If I don't go away or remove myself from the work environment, I  feel as though I've accomplished nothing.  It is too easy to get dragged into sleeping all day and just being a waster.
So, this weekend includes attending a family reunion – that is not my family!  Great way to visit with friends when they come home.  The Gateway Festival in Bengough on Friday and the Roughriders on Saturday – perhaps packing up and heading in one of 4 directions on Sunday and a week that wraps around to the long weekend.
There are so many things that I love doing and it works perfectly with the job.  Where else are you able to listen to music, meet people that make the music, attend events that you always wanted to as a kid, right here.  Yes, it is hard to say no, but the summer of 2018, is different.  As my holidays approach, I have yet to firmly decide on any plans.  The Canadian dollar sucks, the American attitude about trade and Canadians – that leaves a bit to be desired.  I have no fear about heading into the U.S. but I feel as though a trip to Grasslands or Prince Albert National Parks would be okay too.  A road trip to Winnipeg, even Saskatoon.   So many choices on directions.
The summer winds blow and soon leaves will be dropping from the trees.  Make the most of every day and the reflect, refresh and reset buttons will set the stage for next five months!