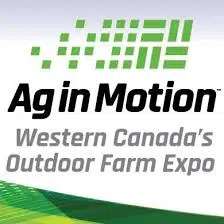 Ag in Motion concluded on Thursday, and is being considered a major success.
The show goes every year near Langham and grew significantly this year with over 450 presentations and demonstrations.
One of the organizers, Rob O'Connor, said they did have to deal with significant rainfall before things began.
"We really had to get some low spots filled in with gravel, get the water pumping out of there so that we could get all the equipment moved into the blue spaces with no problems when it was time for them to come in."
But, once was all was said and done, O'Connor was pleased with the turnout.
"Over the moon, to be honest," he exclaimed.
30,335 people attended, making it a record attendance.