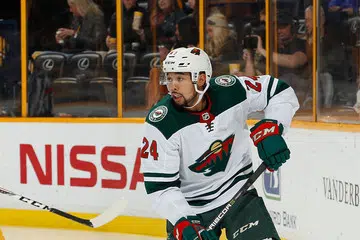 Matt Dumba will be staying with the Minnesota Wild for the forseeable future.  On Saturday,  the Regina native agreed to terms on a five-year, $30 million contract with the Minnesota Wild on Saturday.
The defenseman, who turns 24 on July 25, had an arbitration hearing scheduled for Monday.
"Five more years, I think of five solid years in Minnesota," Dumba said in a release. "It has become home for me. It was a no-brainer. … I'm very appreciative and happy to know I'm going to be in the State of Hockey for five more years.
"I do believe we do have something really, really strong here, so I think we can make a push. It's exciting to think about it that way."
Dumba had NHL career highs in goals (14), assists (36) and points (50) in 82 regular-season games with the Wild last season.
Minnesota selected Dumba, who played his junior hockey with the Red Deer Rebels,  in the first round (No. 7) of the 2012 NHL Draft. He has 128 points (44 goals, 84 assists) in 310 NHL games and eight points (three goals, five assists) in 26 playoff games.