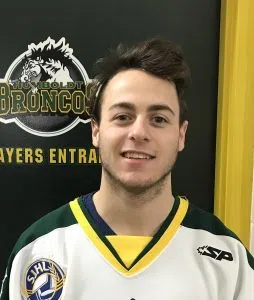 Another member of the Humboldt Broncos who survived April's bus crash will continue his hockey career.
21-year-old forward Nick Shumianski has committed to playing for the University of Prince Edward Island Panthers in Charlottetown.
Shumianski was one of 13 who survived the April 6 bus crash that killed 16 members of the organization including their head coach.
Several other players who were injured have also signed with University hockey teams.