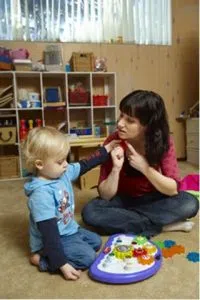 Some good news from the provincial government for those who have prescho0l-aged children who are deaf, and hard of hearing.
The government has announced a new early learning pilot program will open in Regina and Saskatoon this fall. The program will be delivered through a partnership with the Saskatchewan Deaf and Hard of Hearing Services and Regina Public Schools.
One half-day program will operate in both Regina and Saskatoon, with up to 16 three and four-year-old children in each program. Parents or guardians of program-eligible children who are deaf and hard of hearing are encouraged to apply by contacting Regina Public Schools or Saskatchewan Deaf and Hard of Hearing Association directly.
Additionally, siblings, cousins or family friends of a similar age, as well as children or family members of deaf and hard of hearing individuals are encouraged to apply in order to build communication and social skills and encourage ongoing learning and interaction.
"I know how important it is to make sure our youngest learners have every opportunity to succeed," Deputy Premier and Minister of Education Gordon Wyant said. "Thanks to these new partnerships, I am pleased that children who need to access these supports can readily do so."