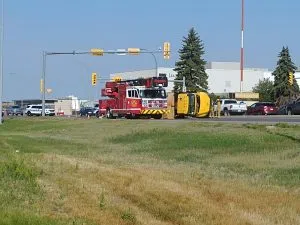 Traffic heading east at the corner of Park Street and Victoria Avenue is restricted after a truck rolled onto its side Saturday morning.
The accident occurred around 9:20 with Regina police saying the driver of the truck lost control when the load of lumber being carried shifted causing the vehicle to tip as it attempted to turn onto Victoria Avenue.
The driver was not hurt.
Traffic will be restricted until Regina police can complete their investigation.