Enbridge is continuing their line three replacement project with work getting underway from Regina to Glenavon.
That's a part of section five of the nine section project.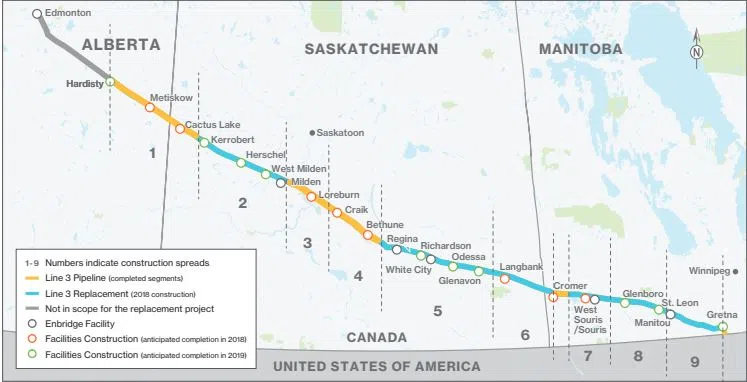 The energy company held a right-of-way tour Monday to show the public the safety standards and benefits of utilizing the pipeline.
Minister of Energy of Resources for the province Bronwyn Eyre said the pipeline is vital to economic activity as well as for the people and communities involved.
"Over the long term, this infrastructure project will continue to contribute to the growth and prosperity of our petroleum industry by increasing pipeline capacity."
Federal Minister of Public Safety and Emergency Preparedness Ralph Goodale said this project produces thousands of jobs, and creates a large amount of economic spin-off.
"This huge private-sector investment in vital energy transportation infrastructure adds to our capacity to move our resources in the safest possible way."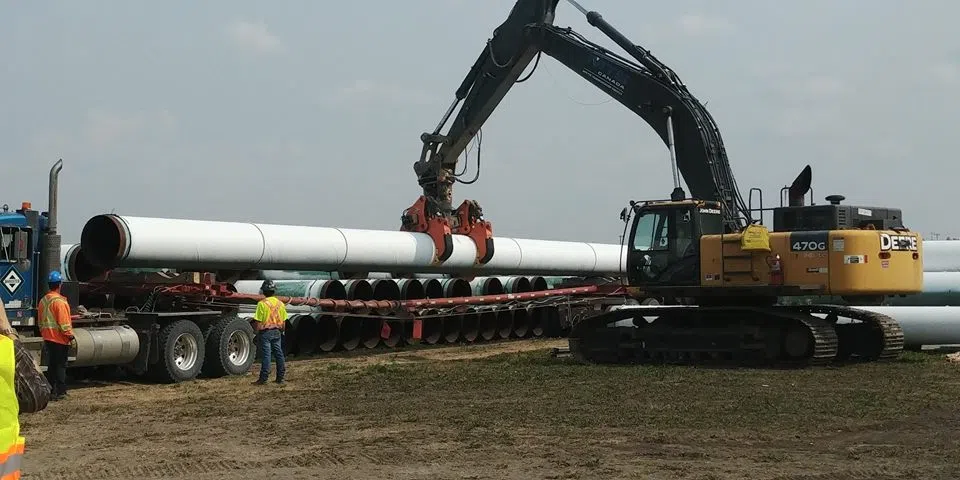 Kahkewistahaw Chief Evan Taypotat said previous chiefs from his first nation and others were opposed to this project earlier.
"I stand here (Monday) as a chief that supports this pipeline based on the fact that Enbridge came to my nation, we went back to them in Calgary, and we worked out a deal that was good for not only for Enbridge, but for my people as well."
The pipeline is one of the largest projects in North America, with more than 1600 kilometres of pipe being replaced from north-western Alberta to southern Manitoba.