While some city parks unable to recover from the drought of 2017, weeds are beginning to pop up where grass once was, causing the city to begin their spraying program.
Crews will start in playing surfaces, and should have those complete by the labour day weekend, before moving into parks and walking areas.
Spokesperson Russell Eirich said despite the city cutting herbicide funding in 2017, crews will need to bring it back to fix some park areas.
"What you're seeing here is we're having to bring some of this back because we've lost the unirrigated turf in some of the new areas because the turf is reasonably new and was not ready to withstand a drought."
Eirich said signs will be posted with 24 hours notice of spraying.
"There's two dates on there, the first day is the date that we're putting up, the second is the day we're spraying, and then we're going to leave those signs up in the parks for 48 hours following."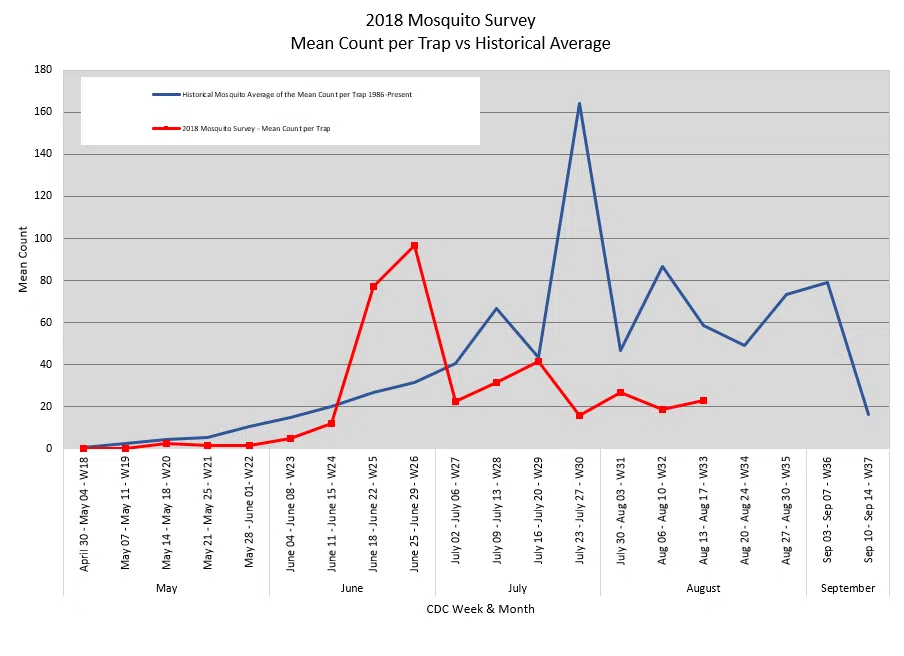 Meanwhile, mosquito numbers remain quite low, with 23 mosquitoes per trap compared to a historical average of 59 per trap.