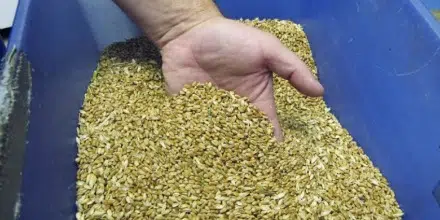 The president of Viterra remains hopeful the railways are ready to deal with the movement of Prairie grain to port during the fall months.
Kyle Jeworski said Viterra's has consulted with both CN and CP Rail about moving this year's harvest to market.
"Overall, we expect near an average crop," said Jaworski. "I think the railways, with bringing on some new fleet, bringing in some new locomotives, they look to prepared moving into the fall period."
Jaworski said as well that autumn is usually the busiest time of year to get grain to port.
"Typically, the summer is a slower period for grain demand in Western Canada."