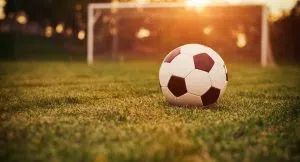 The Saskatchewan High Schools Athletics Association and the Saskatchewan Soccer Association have come to an agreement which will allow high school soccer to continue as scheduled across the province.
There had been some concern about the season after the soccer association came out and said they were barring their officials from reffing any high school games. A meeting between the two sides smoothed the waters allowing for everything to proceed as normal.
That comes as a relief to the commissioner of the Regina High School Athletics Association.
Aaron Anderson says a short season became even shorter because of this, but it is better than nothing.
"We have a short season already with just a five-week schedule before playoffs start and because of this we lost one week." Anderson said. "We are working on a schedule now that gets us going September 17.  It will be abbreviated and we may have to play some games on Friday which we don't like, but we have no choice.  The bottom line though is we will have a season that will lead us on to provincials much to the delight of schools, coaches and players."
There are 28 high school teams in various divisions in the Regina region meaning around 400 kids take part.
The two sides are hoping the agreement reached will result in a better working relationship between them.  At issue was  the fact the SHSAA was approached by Saskatchewan Soccer Association about a sanctioning fee which is something the SHSAA felt was not needed.
The two sides now say they will work together to ensure all can participate in a safe and positive environment and that while there has been an impact on this year's season, the agreement reached will result in a better working relationship that will be positive for soccer in schools in the long-term.