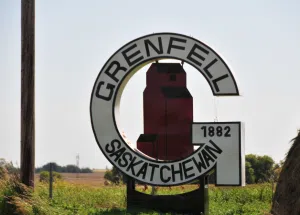 33 workers at a long-term care home in Grenfell have been laid off by the Saskatchewan Health Authority.
You may remember residents in the home had to be relocated last month  after mould growth was found in several spots inside the building. All 33 were relocated, but that resulted in layoff notices being issued because no new admissions or programming was being offered.
In a news release. the SHA says it is their hope those affected will seek employment elsewhere within the association and they will make every effort to help in making that happen.
Maggie Petrychyn is the SHA's executive director of primary health care.  She says there are concerns about what this means for the future of long-term care in the town and says discussions on that are being held.
"As we explore the options of what long-term care services will look like in Grenfell, its not an immediate solution. "Petrychyn said. "It will take a long time to determine what option we put forward."
Some of the possibilities include continued maintenance at the existing facility, constructing a new one, or exploring other options in the community for long-term care services.
Grenfell is 125 kilometers east of Regina on the Trans-Canada highway.