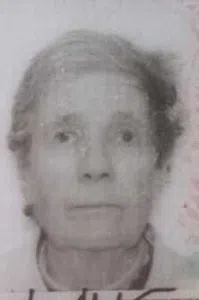 **REGINA POLICE HAVE FOUND HOLOWAKA SAFE AND SOUND***
Regina police need your help in locating a 76-year-old woman.
Heather Holowaka was last seen around 4 o'clock Sunday afternoon on the 2100 block of Winnipeg Street.
She s described as being of medium build, approximately 5'6", 160lbs, with shorter grey hair. She was last seen wearing a dark blue
jacket, black pants, and a dark colored toque.
Police don't think Holowaka has come to harm, but her age makes her vulnerable and Regina police would like to contact her to make sure she is okay.
Anyone with information can call Regina police.