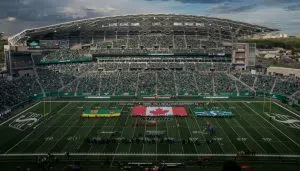 Some fan going to the October 8th Thanksgiving Monday Riders home game against Edmonton will be coming home a lot richer.
The Riders announced today the 50/50 draw for that game will start at 100,000 dollars.
While the game could have huge playoff implications meaning the atmosphere will be great, the team says this will hopefully add another level of excitement.
That game which is the Riders "Family Day" game begins at 2:00