An investigation is underway after a collision at the 1900 block of Victoria avenue early Thursday morning.
Just after midnight, police were called to the two car collision.
The vehicle was travelling eastbound at a high rate of speed on Victoria Avenue, and struck the rear end of a truck, which caused the car to spin and hit a light pole.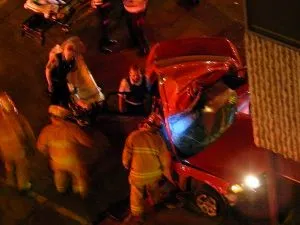 Three people were transported to hospital, with non-life threatening injuries.
The driver of the vehicle that allegedly caused the crash Francine O'Watch, 31,  of Regina is now facing a variety of charges including possession of a scheduled substance.
O'Watch makes her first court appearance in November.