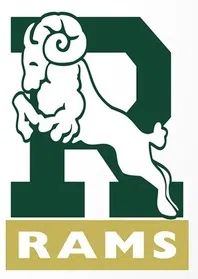 The University of Regina Rams have been using an ineligible player this season and as a result, Canada West has stripped them of their three victories.
In a release issued by the conference on Friday,  Regina forfeits all results in which the ineligible player participated, with games originally won by Regina now being recorded as 1-0 results for Regina's opponents. The player's individual statistics will now be attributed to the team, while all other individual player statistics from the games will remain intact.
The forfeits result in Regina being stripped of three wins: Sept. 7 (51-13 win at Alberta), Sept. 14 (19-17 win vs. UBC), and Sept. 29 (32-31 win at UBC). The scorelines from the Rams' previous losses against Calgary (49-35 on Aug. 31) and Saskatchewan (33-20 on Sept. 21) remain intact.
"We're gutted and devastated for our Rams family and our community, our football community. " U of R director of sport Lisa Robertson said. "We have people in place, but that accountability ultimately lies on my hand in my role.  It is my office where those responsibilities fall."
Robertson is a former student-athlete and knows how disastrous this is for players on the team—especially those who will be graduating this year.  She says there is simply nothing she can do or say to soften this blow.
"There are no words. there are no sorries, there are no ways to make it better. "Robertson said. "I know how hard it is for a student-athlete and I know they hard they work and try to balance everything.  There is nothing I can say to make it better, but I will take the steps to support them, review our processes, co-operate with USports Canada and comply with whatever sanctions they put on us."
The mistake was due to an administrative error  during Regina's student-athlete intake and eligibility process over the summer.  It came to light this past week with the University reporting themselves.
Due to Regina's forfeiture of games, the Canada West standings have changed. The updated CW standings, as well as a list of Regina's forfeited wins, are listed below.
REGINA FORFEITED WINS
Friday, Sept. 7: originally a 51-13 win for Regina at Alberta
Friday, Sept. 14: originally a 19-17 win for Regina vs. UBC
Saturday, Sept. 29: originally a 32-31 OT win for Regina at Manitoba
UPDATED CANADA WEST STANDINGS
TEAM / W-L / POINTS (change from previous standings)
Calgary / 5-0 / 10 (no change)
Saskatchewan / 3-2 / 6 (no change)
Manitoba / 3-2 / 6 (+1 win, +1 in standings)
Alberta / 2-3 / 4 (+1 win, +1 in standings)
UBC / 2-3 / 4 (+1 win, +1 in standings)
Regina / 0-5 / 0 (-3 wins, -3 in standings)