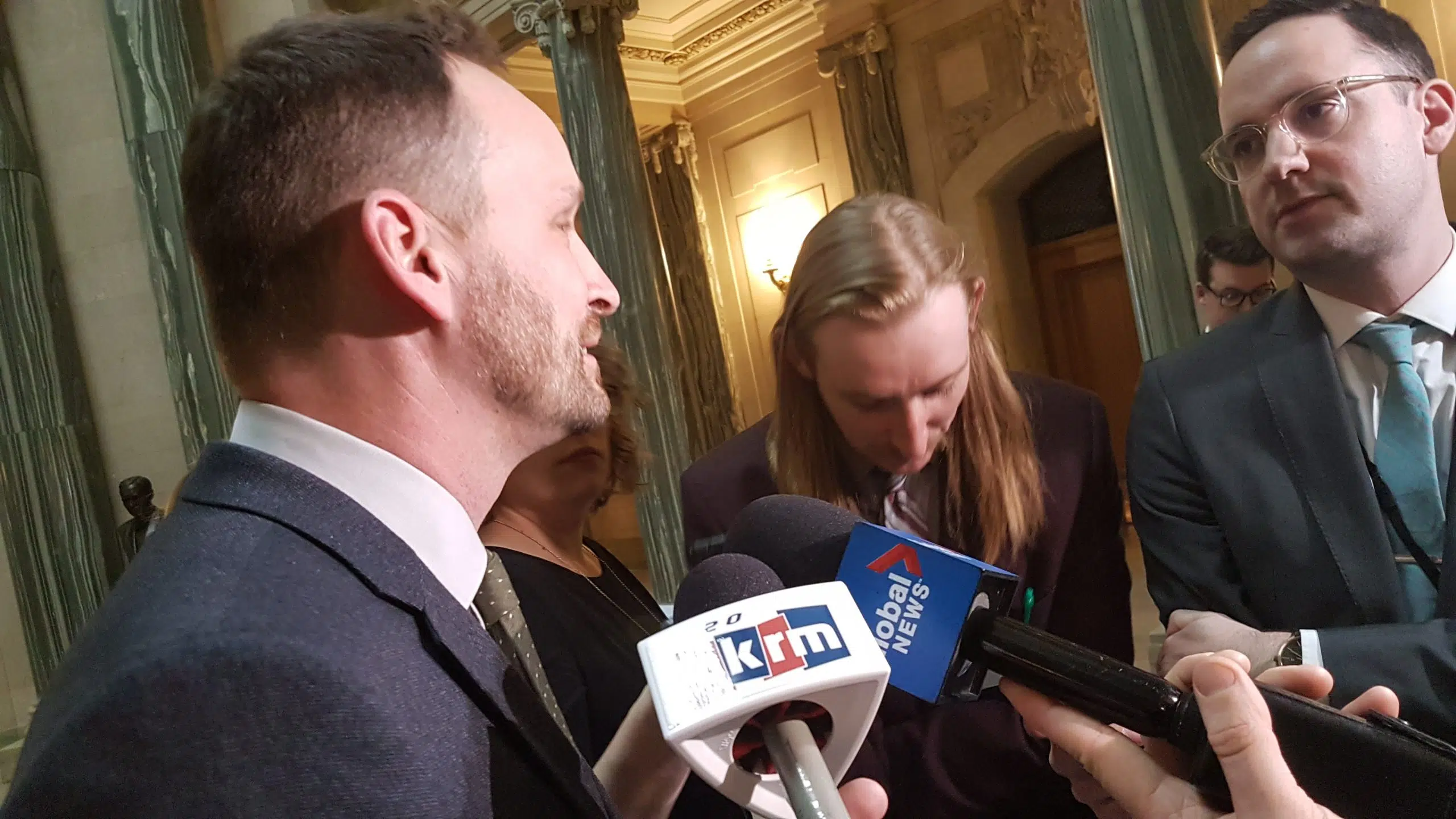 Carbon and the environment.
Ryan Meili narrowed in on those two topics during his speech at the Saskatchewan NDP's convention in Saskatoon Saturday, captivating everybody in attendance.
The party's leader started out by addressing the Trudeau government's carbon pricing plan, saying an effective one needs to be environmentally sensible, economically well-thought out and politically feasible.
RELATED
"What the federal government has done, the way they've pushed this down to the provinces, asking us to carry water for them is do nothing but give right-wing politicians like Scott Moe and his new pal, the Buck-A-Beer guy, a stick to beat them with while still doing nothing to meaningfully address climate change."
The carbon tax is an issue both Meili and Moe have debated countless times before, most recently on Twitter this past Thursday.
.@PremierScottMoe isn't dumb, but with tweets like this he's doing his best to convince us otherwise. It uses an outlandish figure to distract from the fact that he has no plan to address climate change.
Read the report. Understand this is real and it's time to act. Do better. https://t.co/NNHQyLlyV1

— Ryan Meili (@ryanmeili) October 11, 2018
Moe and the Sask. Party are virulently opposed to it, but he's not the only one. Recently, Rachel Notley's NDP government in Alberta and the Brian Pallister and Doug Ford PC governments in Manitoba and Ontario
RELATED
But the most anticipated part of Meili's speech was the announcement of the party's provincial climate change strategy, a plan called Renew Saskatchewan.
The program would see properties assessed and residents receiving recommendations on the best changes available to them.
"Along with that assessment would be an estimate of the time it would take to pay off those improvements,with the savings they produce."
The key part of the plan would see residents get a loan to cover the work's cost. The money would be re-paid by residents on their gas and/or power bills. This is something that Meili said would help to get rid of the cost barrier involved.
"When it's paid back, your bills are either next to nothing. You might even be making money, depending on how much energy you're producing."