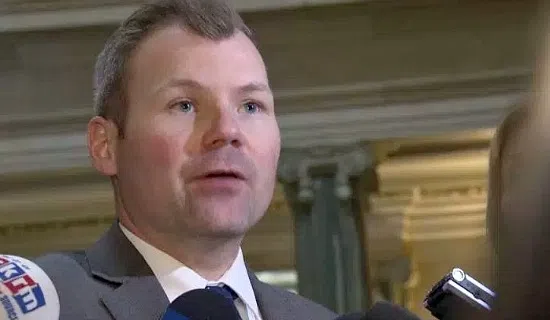 The Government of Saskatchewan won't hear back on their challenge of the federal carbon tax until the spring.
Environment Minister Dustin Duncan confirmed as much on Friday.
"We were prepared, the federal government asked for more time, so that did kick it back into 2019."
The Trudeau government plans on imposing the tax on jurisdictions without climate plans meeting their standards in January, which Duncan was at least hoping they'd wait until after a court ruling was delivered to do.
RELATED
"There's some wisdom in waiting for the courts to decide on the constitutionality of what the federal government is going to be doing or proposing to do," he said. "It seems likely that they're not going to do that."
Saskatchewan now has backing from Ontario, as the new Doug Ford led Progressive Conservative government is not just supporting their court case, but launching legal action of their own.
And they're not the only two provinces now speaking out in opposition to the tax.
"There was a time, not that long ago, when the federal government were likely going to impose their plan on just one province: Saskatchewan. Which in the context of Saskatchewan, a probably pretty easy thing to do," said Duncan. "Now they're likely going to be imposing it on Saskatchewan, Manitoba, Ontario, two of the four Atlantic provinces, maybe more than that though."
From his end, Duncan said he doesn't believe the carbon tax is the answer to addressing climate change.
"I believe it's (climate change) is real," he said. "I believe we need a fulsome climate action plan."
"Ours just doesn't include a carbon tax."