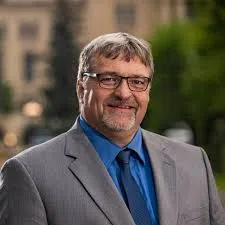 Ken Grey is the new leader of the Progressive Conservative Party of Saskatchewan.
Grey was elected to the post with 77 % of the vote at the PC's convention in Moose Jaw Saturday.
According their website, Grey was born in Saskatoon and worked in the health care sector for a number of years. He's also worked as a Paratransit driver in Regina since 2014.
Grey succeeds outgoing leader Rick Swenson, who led the party for over a decade.